Smallbiz Riches is the only source that will bring you the hottest new money making programs and resources.
We research every claim in the advertisement and compare it to the product to make sure you are getting everything that is promised. Only then do we recommend it to you and we provide you with a detailed list of exactly what you will get so you don't have to guess or read between the lines.
The only products we recommend are the cutting edge hot money makers that are the "real deal."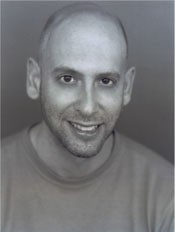 "Paul Lawrence is a best-selling business author and speaker who has started over 12 profitable businesses."
Smallbiz Riches alerts you to the best new moneymaking products, people and services in the market today.
Every product we review must:
Be easy to start
Be inexpensive to start
Have $100,000+ first year potential
Hi! My name is Paul Lawrence. I've started over a dozen profitable small businesses.
Now it's my turn to give back. I am using all my experience and industry contacts to uncovering the best self-help and moneymaking products in the world.
When you read about something in SmallBiz Riches you can be sure that it has been thoroughly researched. I not only compare it to every similar product in the market, I break it down for you piece by piece so you can see all the features and benefits. Often, I'll interview the people behind the products so that you can get to know them.
And then I study the advertising and compare the claims to the content.
Simply put, my job is to do the background work for you so you can feel confident the product delivers everything it promises.
One of the Most Important
Wealth Building Skills
Without knowing how to do this, you're chances of becoming rich are very slim.
What am I talking about?  I'm talking about knowing how to negotiate successfully.  Some people think that the most important thing is getting all you can.
But, those people are dead wrong.
There is much more to negotiating.  Naturally, you need to carve yourself out a lucrative deal.  However, the other party must feel like it was a "win-win" situation.
According to Marvin Gottlieb and William J. Healy author of "Making Deals: The Business of Negotiating:"
"If there's one prerequisite to becoming a successful negotiator these days, it's this: You must see negotiating as a conference, not a contest or confrontation. Seasoned bargainers no longer rant and rave; they enter meetings to resolve common concerns and reach agreement. "Winning," to professional negotiators, means meeting key objectives, not conquering the other side."
There are actually negotiating techniques that always make you the big winner — even when everyone concerned thinks a win-win solution was reached.
In his program, Bill Hebden shows you how to do just that.  What's really exciting is that this is just a drop in the bucket of the wealth building secrets that he shares in his program. I have personally checked out Bill's program and was really impressed.
He shows anyone how they can:
Use the most important 60 seconds of the day to make success easier than failure
Master the three most critical negotiating skills (it's so easy a fifth-grader can do it) so you're always dealing from a position of strength
Get paid before you even do a thing
Keep on getting paid well after your work is done
How to wine and dine those giving you money — without ever picking up the tab
Use the negotiating tricks that always make you the big winner — even when everyone concerned thinks a win-win solution was reached
Turn awkward moments of silence to your advantage
Convince people they are getting a bargain when you ask for more money
Outfox all the other people out there seeking the same things you seek
Position yourself as "the one and only"... no matter what you do for a living, and no matter how many other people do the same thing as you do
Gain newfound respect from family, friends, and strangers
Live on Easy Street — because any debt you may have now could be erased, and any debt you thought you might run up in the future will not put you in a bind — because you might have so much money you won't even need credit
And quite a bit more.  If you want more information on this eye opening money making system then just click right here.
Past Ratings and Reviews